Yeast, wine and beer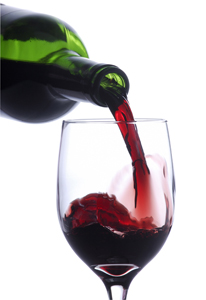 In the absence of air, yeast cells transform sugars into carbon dioxide and alcohol. The same yeast is not used to ferment beer or whisky, or to make bread.
Researchers have selected specific strains to make beer, wine, spirits and industrial ethanol (including ethanol-based fuel). The different strains of yeast for alcohol thus have their specific features to adapt to certain substrates (fruit, grapes, grain, beet, malt), enhance particular flavours in the finished product, adapt to certain temperatures, resist high or low temperatures, etc.